Virtual Mate - The most realistic virtual partner game.
Turn your favorite character or celebrity into your virtual partner with the Virtual Mate Virtual Intimacy System. Offering a realistic virtual partner game and multi-functional hardware, this system provides an interactive and immersive experience that excites. Compatible with most PC, laptop, mobile, and VR Hadsets, Virtual Mate features multiple modes including Fast Mode, Story Mode, and VR Mode, enabling you to play your way. Equipped with a smart layer, the hardware Core gathers and transfers your motion data to your Virtual Mate. She recognizes your speed, depth, and strength, and responds in real-time. Virtual Mate provides a real-time photo-realistic virtual mate or a 2D virtual mate based on anyone or any 2D character's appearance. Players can vote for their favorite actresses and characters online, and new updates can be added to satisfy every user. Providing a mental, physical, and emotional journey, Virtual Mate lets you build a deep connection with your desired virtual lovers. For more information, visit Virtual Mate's Offical Site.
VISIT OFFICIAL SITE
The elegantly-designed hardware Core's smart layer technology collects and transfers user activity data to Virtual Mates in real-time. Just like a real person, your Virtual Mate feels your depth, speed, and strength. Her real-time and lifelike expressions, voices, and movements deliver a truly realistic, immersive experience. (While the current version has been designed for male users, our female-user version is in development.)

as featured on
VISIT OFFICIAL SITE
We can create a realistic virtual mate or a 2D virtual mate based on anyone or any 2D character's appearance, provided they authorize the copyright. You can vote for your favorite actresses and characters online, and we'll do our best to get copyright and feed your wildest fantasies.
After 2 years of trial and error, we have successfully created the world's first human-computer interaction interface, "Core", equipped with a smart patent-pending layer which integrates multiple micro-intelligent, real-time sensors. "Core" collects your motion data, passed onto your Virtual Mate via Bluetooth. She perceives your depth, speed, and strength – responding in awe-inspiring real-time.

VISIT OFFICIAL SITE
Sheila is the world's first virtual mate to truly interact with users in real-time. Her super-realistic expressions and motions are sampled from real people, using the world's leading real-time rendering and facial rigging technology, facial capture technology, and body capture technology. Immerse yourself in flawless realistic action-from her facial expressions to her sensual and seductive voice. Your virtual mate brings your dreams into the real world.
VISIT OFFICIAL SITE
What makes Sheila's expressions and motions so realistic? It's all sourced from real people for real-time responses, created with breakthrough global technology, from real-time rendering to facial rigging, face capture, and motion capture. We commit to engineering high-level realism for believability through the naked eye. We're trying to create a revolutionary effect, beyond simply crossing the Uncanny Valley. That's why we use the world's most advanced facial recognition technology to turn professional actors' expressions and movements into realistic virtual replications. From there, we use state-of-the-art animation technology to create each virtual mate's demeanor, delivering an experience so authentic, the line between real and virtual will blur.
It's no secret that animated characters portrayed in game video trailers differ from the ones found in the game itself. Why? Well, while most gaming masterpieces display 3D characters in the gaming interface, they also depict scenes and special effects that demand heavy computing resources. This makes it impossible to create totally lifelike gaming characters. At Virtual Mate, we laser-focus on character display, maximizing computer processing power to shape the ultimate in character realism. This also reduces computing resource wastage, while pushing realism to the highest possible level in both introduction videos AND gameplay.
VISIT OFFICIAL SITE
Over the past two years, we have developed a smart layer (patent pending) that integrates multiple micro-intelligent real-time sensors, collects user motion data in real-time, passes it to the motherboard's processing chip, then transmits the signal group to the Virtual Mate software. All of this in real-time, via Bluetooth.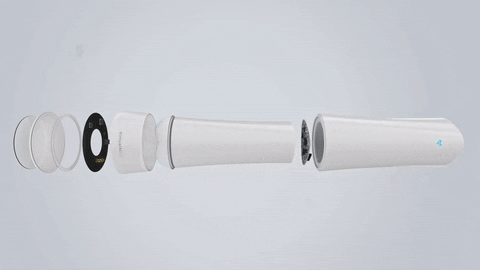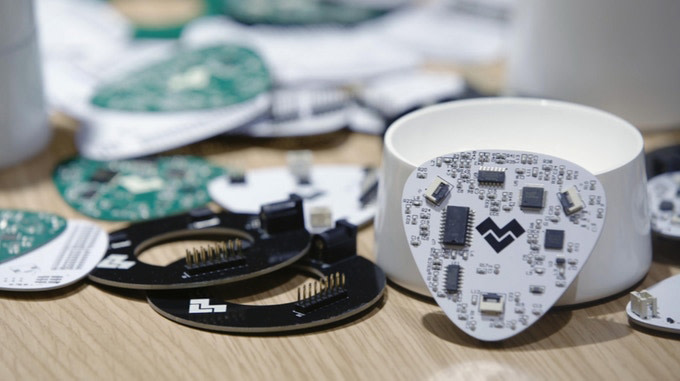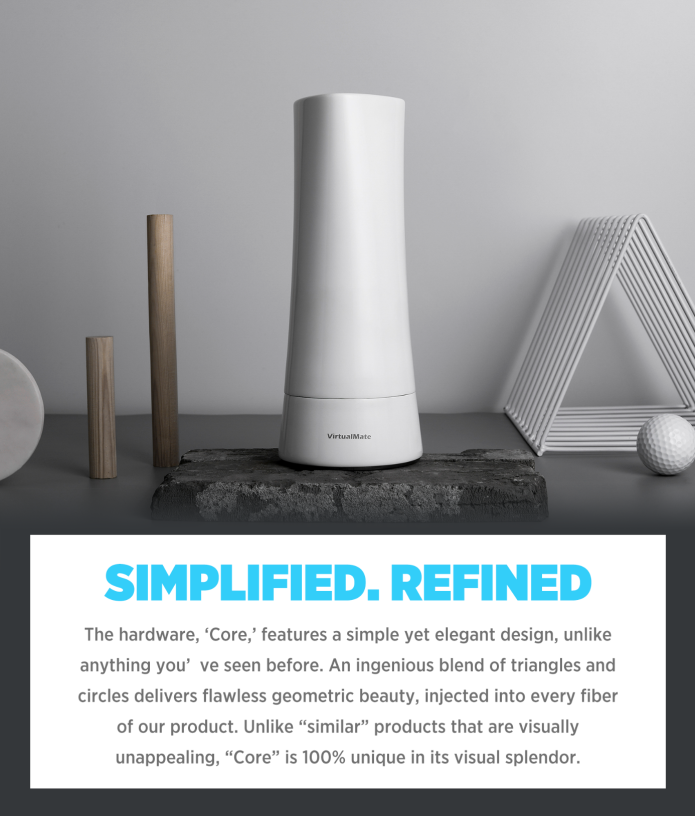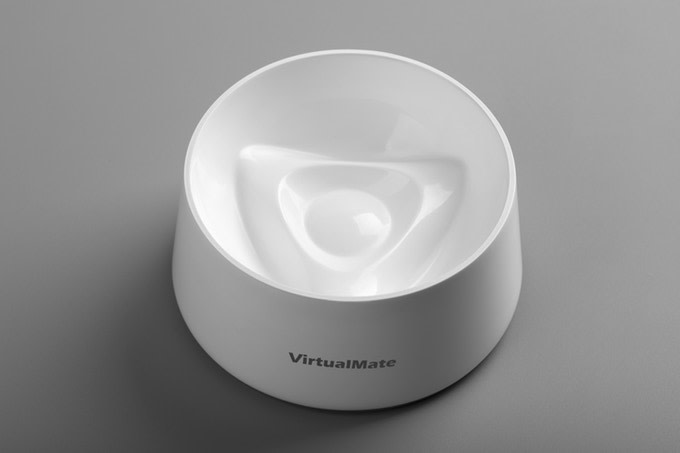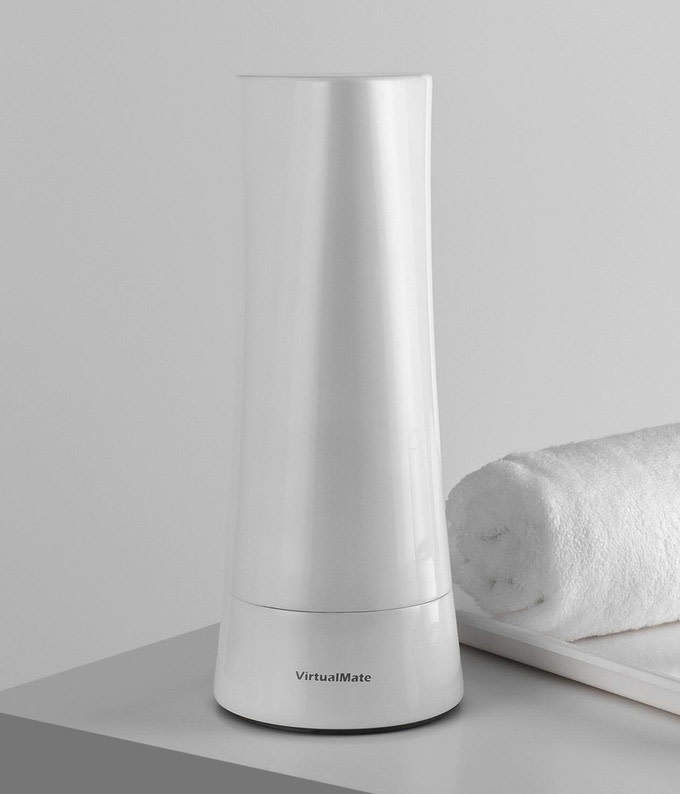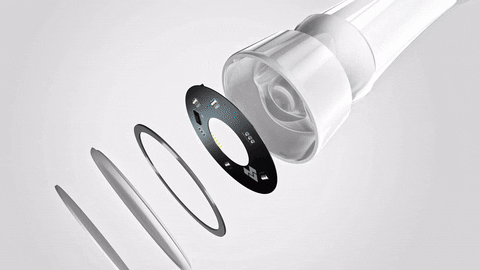 We tested dozens of aesthetic approaches, finally choosing a design in-line with "simplicity" and a "worry-free"perspective. With optimal grip radius conforming to ergonomics, users enjoy maximum comfort and the ultimate pleasant experience.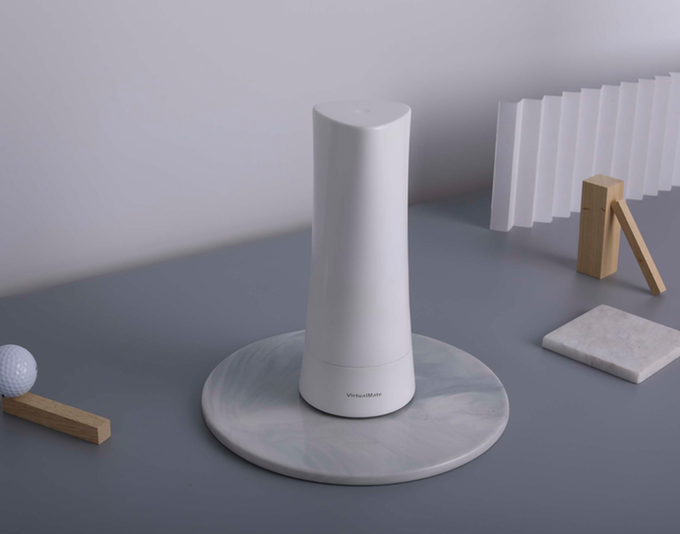 VISIT OFFICIAL SITE
Core is ready for use with just one tap. The built-in smart warming system allows you to skip the cumbersome warming process, with just the right temperature needed to create an intimate, comfortable encounter.
The product's warm LED light gives the incomparable feeling of an intimate artificial intelligence home product. Soft, light blue sci-fi-style lighting evolves with use, carrying users flawlessly through each stage. When it shows"Breathe Light," Core is warming up. When the light stays on but doesn't breathe, Core is ready for action. Different lights represent different stages.



VISIT OFFICIAL SITE
The safe and soft FDA-Approved silicone channel delivers comfortable, realistic pleasure. The entrance is designed with visual elegance and a high-tech build. Both the outer shell and inner-structure of Core are designed for seamlessness, supporting full-body washing.
Food-grade silicone, premium skin-friendly materials, realistic softness, real-life firmness, immersive experience, limited lifetime warranty.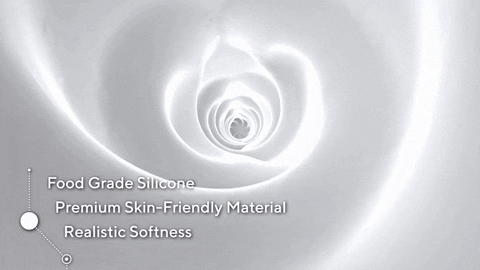 We're proudly pushing visual realism and lifelike virtual interaction to the next level-on most desktop computers and laptops (PC and Mac), VR Headsets, and Smartphones. Think of it this way. If your computer can run World of Warcraft, League of Legends, StarCraft, PUGB, and/or Fortnite, it can run Virtual Mate. The hardware's SDK will be available to most game developers who like to work with us. As long as a game has an interaction mode like ours, it can sync with "Core".

As a team, we aim to provide the most realistic virtual intimate experience worldwide. We are building the bridge between virtual and reality, allowing users to engage with realistic virtual partners for a uniquely lifelike experience that's like reality, but different in its own way.
Through advanced technological development over time, Virtual Mate's performance will become growingly real. Her performance will replicate that of a real person, without traditional stress or limitations. This makes virtual mate interaction more fun than anything you've ever experienced.
We are able to create virtual mates based on ANY character or actress who provides us with permission. As we gain more copyrights, you'll gain access to more virtual mates based on the appearances of the icons you know and love. While the current version has been designed for male users, our female-user version is in development.
Our global team members and partners are constantly working to develop new technologies, overcoming various technical challenges while working for more realistic visual effects and interactive experiences. Our content production team is also hard at work to create compelling plots that make the user part of every story. Ultimately, we're bringing more joy to the world-one virtual mate at a time. Be the first to enjoy the unprecedented pleasure by supporting us today, for the possible lowest price. Let's bring more virtual mates to more people around the globe-together!